Fully equipped cabins with an ocean view
Our cabins are fully equipped for a peaceful get away. The cabins are suitable for up to 5 people. Every cabin is equipped with electricity, water, refrigerator/freezer, Tv and a full bathroom.
Check in time: 15:00 (3 pm)
Check out time: 11:00 (11am)
To book a stay, please contact us!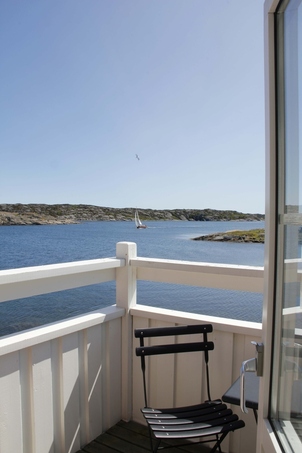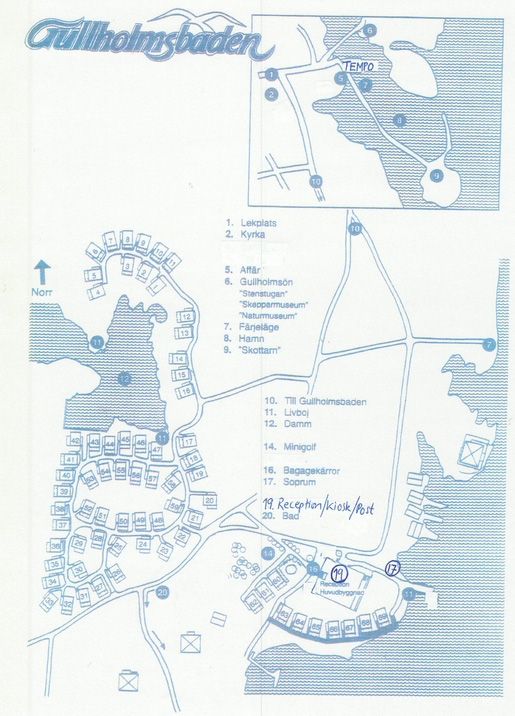 Information
Information for you who book a stay with us at Gullholmsbaden.
During our high season (week 25-33) the receptions opening hours are 08:00 – 20:00 (8 am – 8 pm) every day.
You will collect and return your cabin key at the reception desk. If you arrive or departure before or after opening hours, please contact us in advance to arrange a way to return/collect your key.
The receptions opening hours for the rest of the year is Monday through Friday 08:00-15:00.(8 am – 3 pm)
When it's time to departure: please clean all areas including doing the dishes and taking out the garbage.
We offer a cleaning service for our guests during low and middle season. The cost for this is SEK 995 for a night or a weekend visit and SEK 1295 for a week stay. The garbage and dishes are not included in this price.
We take the liberty to add a fee to the bill if the cleaning of the cabin is not up to standard. Towles and bed sheets is not included in the cabin rent price. If our guest wants to rent this, it will be to an additional cost of SEK 150 per set.