We serve lunch 12:00 noon until 2 pm, Monday through Friday. We ask you to contact us at least one day in advanced to make a reservation. We offer one meal each day. Coffee is included.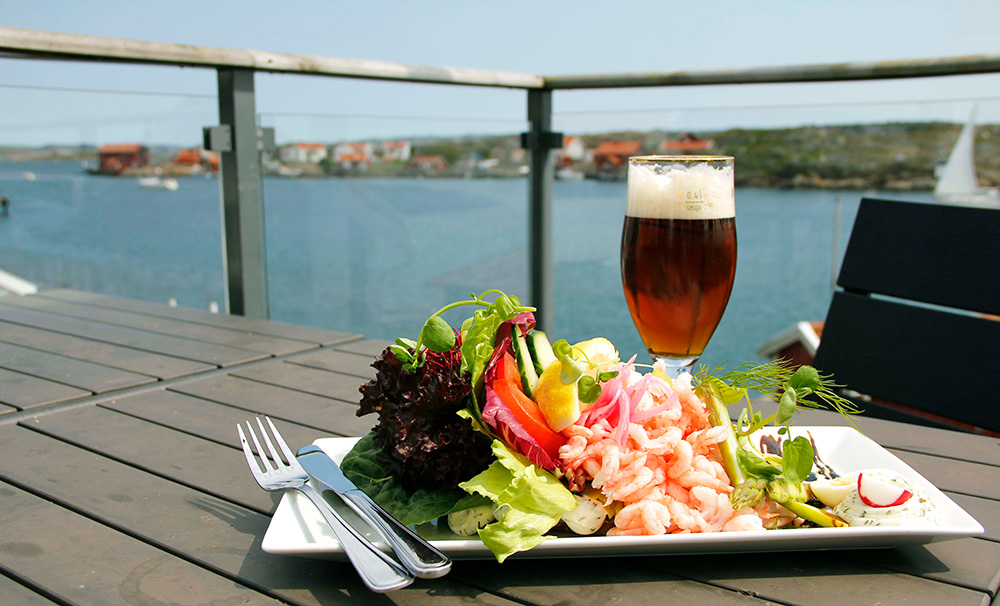 Come join us from 4 p.m. (16:00) on Fridays. We offer "the weekend extra" for SEK 179 including a glass of the house wine or a beer.
We also offer appetizers.